The Custom Punkin
Stencil Company
The Custom Punkin
Stencil Company
Founded in 2015 with a vision to bring unique options to your Halloween festivities.
We offer ready-to-download carving patterns, as well as custom carving patterns of just about anyone (or anything) you can think of…
Don't like the mess of carving? Let us do it for you! We can carve any one of our existing patterns, or we can carve a custom pumpkin to order. We use artificial foam 'forever' pumpkins that can be used year after year.
Wow your trick-or-treaters this year with a unique creation from The Custom Punkin Stencil Company. Happy Carving!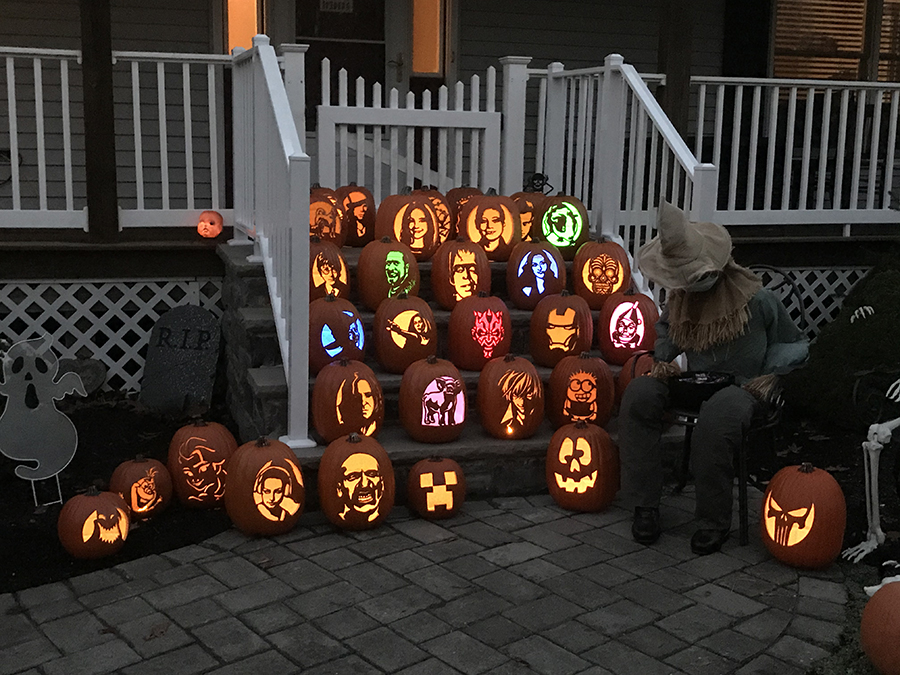 Here is some information that may help with your carving...